There has been a noticeable increase in VPN interest over the last 2-3 weeks as COVID-19 works its way around the globe. We've seen a large increase in both traffic to our website and new customers.
Here are a few things I've noticed when looking at Google Trends.
Worldwide Interest is Up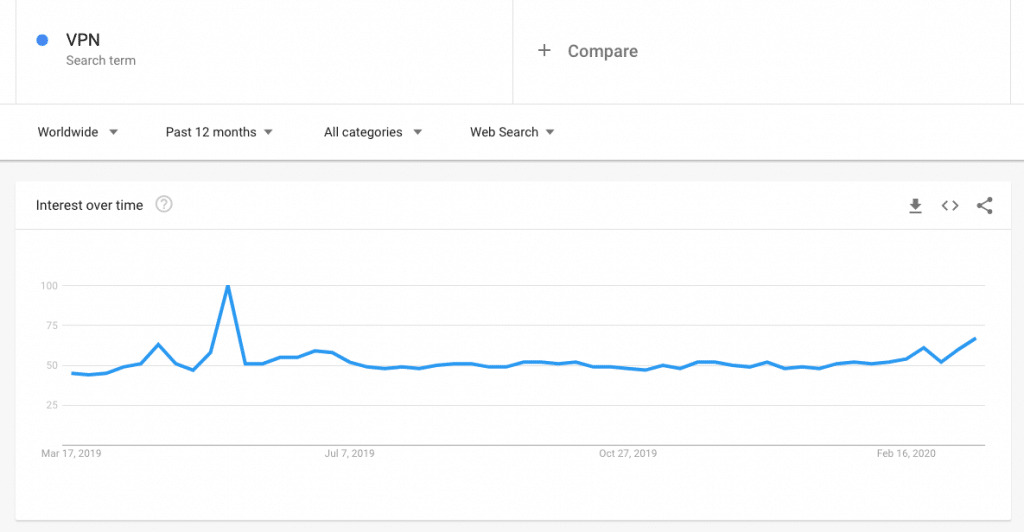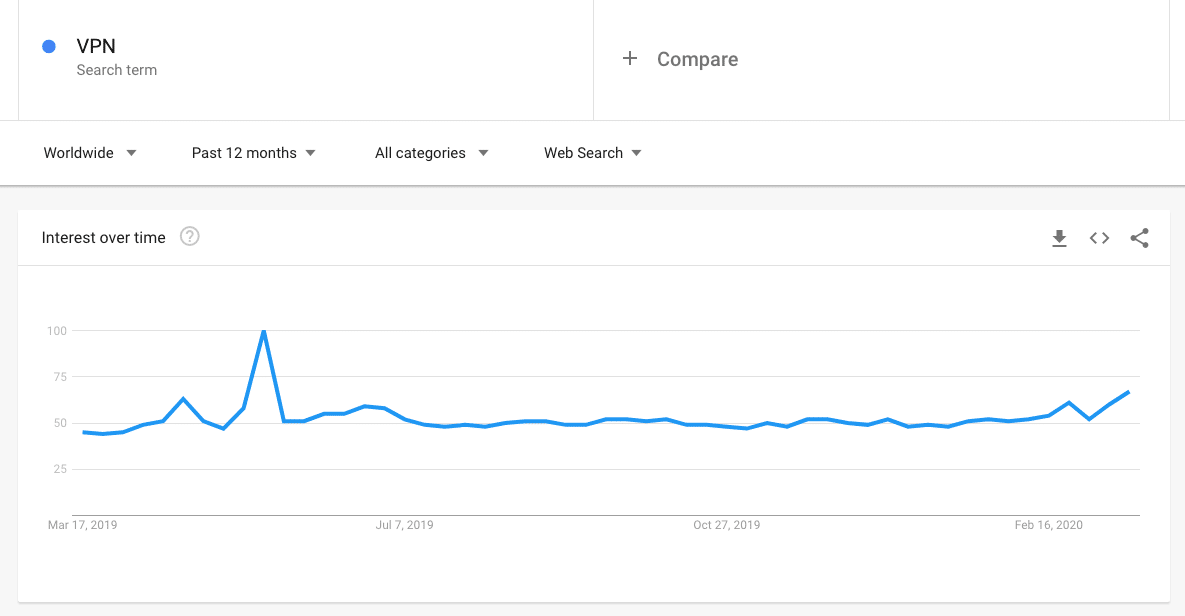 It looks like global interest is up about 11% over the last week or so. I would expect this to continue increasing over the next 2-3 weeks as the virus continues to spread to new countries/regions.
VPN Interest In Italy is Up Over 200%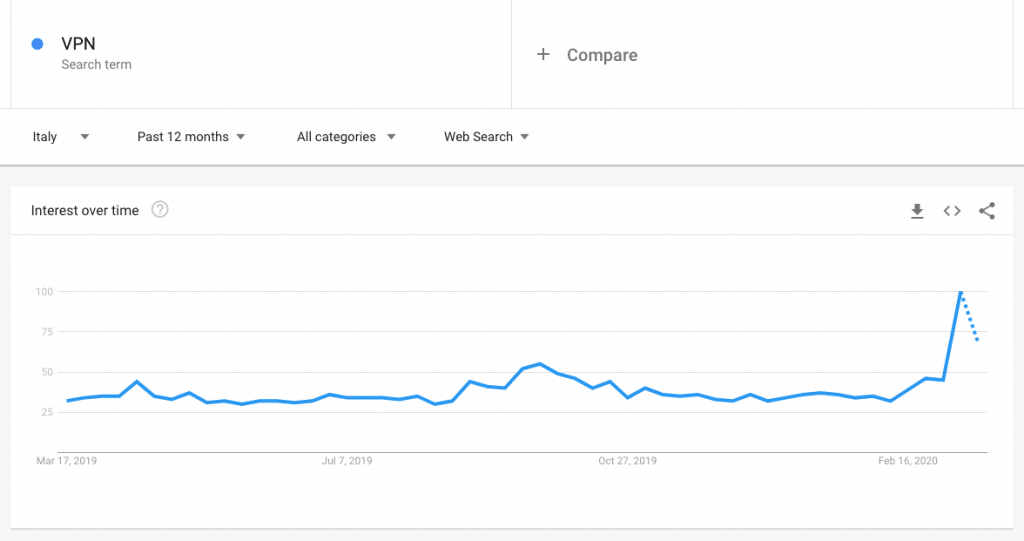 This makes sense, because Italy was one of the first countries to be locked down. More users working from, watching media from home, etc. It will be interesting to see what new level the VPN interest holds at after this initial spike.
VPN Interest in US is Up ~50%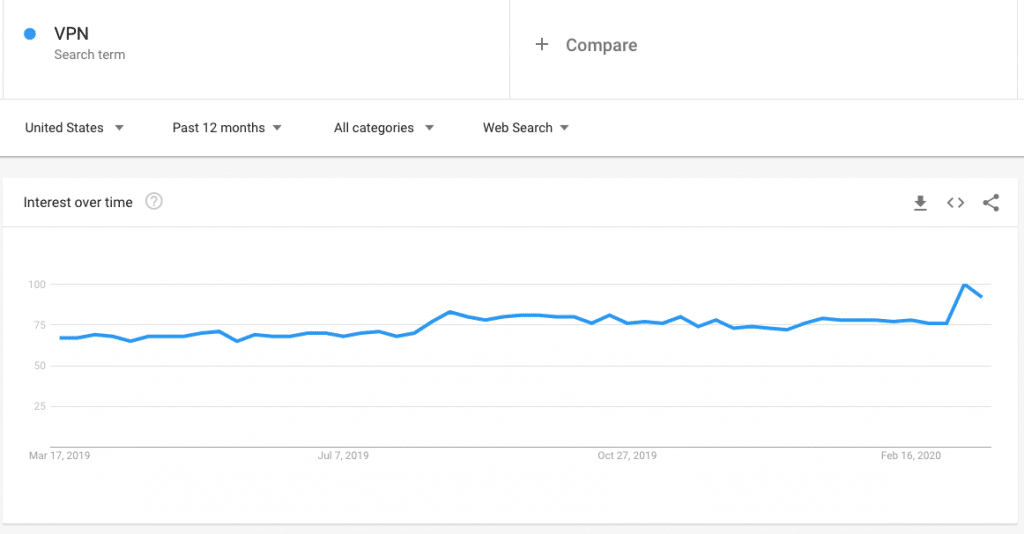 Again, this follow closely with the global spread of COVID-19. The US is behind Italy at the moment, so it follows that VPN interest is moving along the same path. If the US is truly following the same pattern, I would expect to see an even larger increase in interest over the next 1-2 weeks.
We'll continue to update this post as more information becomes available.