The Best VPN Servers Around the World
We are currently operating hundreds of VPN servers in 129 locations in 52 countries, with countless IP addresses available.
✔️ Securely browse and transmit data using a private IP
✔️ Change your IP address to the country of your choice
✔️ Become a Ghost and stay private online
Get Ghost Path
✅ 30-day money-back guarantee, no questions asked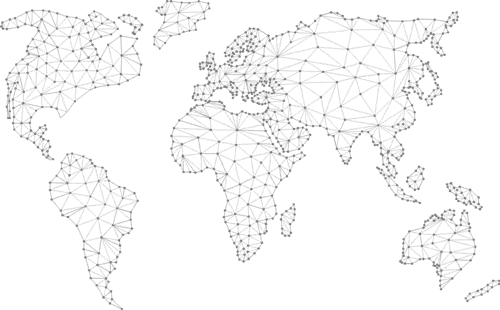 How to Use the VPN Server List
Here is an updated list of all our VPN server locations. You are free to connect to any server that you want and you can switch between servers as often as you want. You can download configuration files to easily import into your preferred VPN client apps or mobile devices.
* We provide handy, pre-configured location files for OpenVPN and SparkLab's Viscosity.
| Country | City | Server Address | VPN Protocols | VPN Config Files |
| --- | --- | --- | --- | --- |
| Australia | Brisbane | bne1.gpvpn.com | OpenVPN, Cisco IPSec | OpenVPN | Viscosity |
| Australia | Melbourne | mel3.gpvpn.com | OpenVPN, Cisco IPSec | OpenVPN | Viscosity |
| Australia | Perth | per6.gpvpn.com | OpenVPN, Cisco IPSec | OpenVPN | Viscosity |
| Australia | Sydney | syd1.gpvpn.com | OpenVPN, Cisco IPSec | OpenVPN | Viscosity |
| Australia | Sydney | syd3.gpvpn.com | OpenVPN, Cisco IPSec | OpenVPN | Viscosity |
| Australia | Sydney | syd4.gpvpn.com | OpenVPN, Cisco IPSec | OpenVPN | Viscosity |
| Austria | Graz | grz1.gpvpn.com | OpenVPN, Cisco IPSec | OpenVPN | Viscosity |
| Belgium | Ostend | ost2.gpvpn.com | OpenVPN, Cisco IPSec | OpenVPN | Viscosity |
| Belgium | Ostend | ost3.gpvpn.com | OpenVPN, Cisco IPSec | OpenVPN | Viscosity |
| Brazil | Sao Paulo | gru2.gpvpn.com | OpenVPN, Cisco IPSec | OpenVPN | Viscosity |
| Canada | Montreal | yul1.gpvpn.com | OpenVPN, Cisco IPSec | OpenVPN | Viscosity |
| Canada | Montreal | yul2.gpvpn.com | OpenVPN, Cisco IPSec | OpenVPN | Viscosity |
| Canada | Montreal | yul3.gpvpn.com | OpenVPN, Cisco IPSec | OpenVPN | Viscosity |
| Canada | Toronto | yyz1.gpvpn.com | OpenVPN, Cisco IPSec | OpenVPN | Viscosity |
| Canada | Toronto | yyz2.gpvpn.com | OpenVPN, Cisco IPSec | OpenVPN | Viscosity |
| Canada | Vancouver, BC | yvr1.gpvpn.com | OpenVPN, Cisco IPSec | OpenVPN | Viscosity |
| Chile | Vina del Mar | kna1.gpvpn.com | OpenVPN, Cisco IPSec | OpenVPN | Viscosity |
| Czech Republic | Prague | prg1.gpvpn.com | OpenVPN, Cisco IPSec | OpenVPN | Viscosity |
| Czech Republic | Prague | prg2.gpvpn.com | OpenVPN, Cisco IPSec | OpenVPN | Viscosity |
| Czech Republic | Prague | prg3.gpvpn.com | OpenVPN, Cisco IPSec | OpenVPN | Viscosity |
| Denmark | Copenhagen | cph1.gpvpn.com | OpenVPN, Cisco IPSec | OpenVPN | Viscosity |
| Estonia | Tallinn | tll1.gpvpn.com | OpenVPN, Cisco IPSec | OpenVPN | Viscosity |
| France | Lillie | lil1.gpvpn.com | OpenVPN, Cisco IPSec | OpenVPN | Viscosity |
| France | Paris | cdg1.gpvpn.com | OpenVPN, Cisco IPSec | OpenVPN | Viscosity |
| France | Paris | cdg2.gpvpn.com | OpenVPN, Cisco IPSec | OpenVPN | Viscosity |
| Germany | Frankfurt | fra1.gpvpn.com | OpenVPN, Cisco IPSec | OpenVPN | Viscosity |
| Germany | Frankfurt | fra2.gpvpn.com | OpenVPN, Cisco IPSec | OpenVPN | Viscosity |
| Germany | Frankfurt | fra4.gpvpn.com | OpenVPN, Cisco IPSec | OpenVPN | Viscosity |
| Germany | Nurnberg | nue1.gpvpn.com | OpenVPN, Cisco IPSec | OpenVPN | Viscosity |
| Greece | Athens | ath1.gpvpn.com | OpenVPN, Cisco IPSec | OpenVPN | Viscosity |
| Greece | Thessaloniki | skg1.gpvpn.com | OpenVPN, Cisco IPSec | OpenVPN | Viscosity |
| Hong Kong | Hong Kong | hkg2.gpvpn.com | OpenVPN, Cisco IPSec | OpenVPN | Viscosity |
| Hungary | Budapest | bud1.gpvpn.com | OpenVPN, Cisco IPSec | OpenVPN | Viscosity |
| Iceland | Reykjavik | rkv1.gpvpn.com | OpenVPN, Cisco IPSec | OpenVPN | Viscosity |
| India | Bangalore | blr1.gpvpn.com | OpenVPN, Cisco IPSec | OpenVPN | Viscosity |
| India | Mumbai | bom1.gpvpn.com | OpenVPN, Cisco IPSec | OpenVPN | Viscosity |
| Indonesia | Jakarta | cgk1.gpvpn.com | OpenVPN, Cisco IPSec | OpenVPN | Viscosity |
| Ireland | Dublin | dub1.gpvpn.com | OpenVPN, Cisco IPSec | OpenVPN | Viscosity |
| Israel | Tel Aviv Yafo | tlv2.gpvpn.com | OpenVPN, Cisco IPSec | OpenVPN | Viscosity |
| Italy | Milan | mxp2.gpvpn.com | OpenVPN, Cisco IPSec | OpenVPN | Viscosity |
| Italy | Milan | mxp3.gpvpn.com | OpenVPN, Cisco IPSec | OpenVPN | Viscosity |
| Japan | Tokyo | nrt1.gpvpn.com | OpenVPN, Cisco IPSec | OpenVPN | Viscosity |
| Luxembourg | Luxembourg | lux1.gpvpn.com | OpenVPN, Cisco IPSec | OpenVPN | Viscosity |
| Malaysia | Kuala Lumpur | kul1.gpvpn.com | OpenVPN, Cisco IPSec | OpenVPN | Viscosity |
| Moldova | Chisinau | kiv1.gpvpn.com | OpenVPN, Cisco IPSec | OpenVPN | Viscosity |
| Netherlands | Amsterdam | ams1.gpvpn.com | OpenVPN, Cisco IPSec | OpenVPN | Viscosity |
| Netherlands | Amsterdam | ams2.gpvpn.com | OpenVPN, Cisco IPSec | OpenVPN | Viscosity |
| Netherlands | Amsterdam | ams4.gpvpn.com | OpenVPN, Cisco IPSec | OpenVPN | Viscosity |
| Netherlands | Amsterdam | ams5.gpvpn.com | OpenVPN, Cisco IPSec | OpenVPN | Viscosity |
| Netherlands | Amsterdam | ams6.gpvpn.com | OpenVPN, Cisco IPSec | OpenVPN | Viscosity |
| Norway | Torp | trf1.gpvpn.com | OpenVPN, Cisco IPSec | OpenVPN | Viscosity |
| Panama | Panama City | pty2.gpvpn.com | OpenVPN, Cisco IPSec | OpenVPN | Viscosity |
| Poland | Gdansk | gdn1.gpvpn.com | OpenVPN, Cisco IPSec | OpenVPN | Viscosity |
| Poland | Warsaw | waw1.gpvpn.com | OpenVPN, Cisco IPSec | OpenVPN | Viscosity |
| Portugal | Lisbon | lis1.gpvpn.com | OpenVPN, Cisco IPSec | OpenVPN | Viscosity |
| Romania | Bucharest | buh2.gpvpn.com | OpenVPN, Cisco IPSec | OpenVPN | Viscosity |
| Russian Federation | Moscow | svo1.gpvpn.com | OpenVPN, Cisco IPSec | OpenVPN | Viscosity |
| Russian Federation | Moscow | svo2.gpvpn.com | OpenVPN, Cisco IPSec | OpenVPN | Viscosity |
| Russian Federation | St Petersburg | led1.gpvpn.com | OpenVPN, Cisco IPSec | OpenVPN | Viscosity |
| Serbia | Belgrade | beg1.gpvpn.com | OpenVPN, Cisco IPSec | OpenVPN | Viscosity |
| Singapore | Singapore | sin1.gpvpn.com | OpenVPN, Cisco IPSec | OpenVPN | Viscosity |
| Singapore | Singapore | sin2.gpvpn.com | OpenVPN, Cisco IPSec | OpenVPN | Viscosity |
| Singapore | Singapore | sin3.gpvpn.com | OpenVPN, Cisco IPSec | OpenVPN | Viscosity |
| Slovenia | Ljubljana | lju1.gpvpn.com | OpenVPN, Cisco IPSec | OpenVPN | Viscosity |
| Spain | Barcelona | bcn3.gpvpn.com | OpenVPN, Cisco IPSec | OpenVPN | Viscosity |
| Spain | Madrid | mad1.gpvpn.com | OpenVPN, Cisco IPSec | OpenVPN | Viscosity |
| Sweden | Halmstad | had2.gpvpn.com | OpenVPN, Cisco IPSec | OpenVPN | Viscosity |
| Sweden | Stockholm | arn1.gpvpn.com | OpenVPN, Cisco IPSec | OpenVPN | Viscosity |
| Sweden | Stockholm | arn3.gpvpn.com | OpenVPN, Cisco IPSec | OpenVPN | Viscosity |
| Switzerland | Zurich | zrh1.gpvpn.com | OpenVPN, Cisco IPSec | OpenVPN | Viscosity |
| Thailand | Bangkok | bkk1.gpvpn.com | OpenVPN, Cisco IPSec | OpenVPN | Viscosity |
| Turkey | Bursa | yei1.gpvpn.com | OpenVPN, Cisco IPSec | OpenVPN | Viscosity |
| Ukraine | Kiev | iev1.gpvpn.com | OpenVPN, Cisco IPSec | OpenVPN | Viscosity |
| United Kingdom | Coventry | cvt1.gpvpn.com | OpenVPN, Cisco IPSec | OpenVPN | Viscosity |
| United Kingdom | Eastleigh near Southampton | sou1.gpvpn.com | OpenVPN, Cisco IPSec | OpenVPN | Viscosity |
| United Kingdom | Eastleigh near Southampton | sou5.gpvpn.com | OpenVPN, Cisco IPSec | OpenVPN | Viscosity |
| United Kingdom | Isle of Man | iom1.gpvpn.com | OpenVPN, Cisco IPSec | OpenVPN | Viscosity |
| United Kingdom | London | lhr1.gpvpn.com | OpenVPN, Cisco IPSec | OpenVPN | Viscosity |
| United Kingdom | London | lhr2.gpvpn.com | OpenVPN, Cisco IPSec | OpenVPN | Viscosity |
| United Kingdom | London | lhr4.gpvpn.com | OpenVPN, Cisco IPSec | OpenVPN | Viscosity |
| United Kingdom | London | lhr7.gpvpn.com | OpenVPN, Cisco IPSec | OpenVPN | Viscosity |
| United Kingdom | London | lhr8.gpvpn.com | OpenVPN, Cisco IPSec | OpenVPN | Viscosity |
| United Kingdom | London | lhr9.gpvpn.com | OpenVPN, Cisco IPSec | OpenVPN | Viscosity |
| United Kingdom | Manchester | man3.gpvpn.com | OpenVPN, Cisco IPSec | OpenVPN | Viscosity |
| United Kingdom | Rochester | rcs1.gpvpn.com | OpenVPN, Cisco IPSec | OpenVPN | Viscosity |
| United States | Atlanta | atl1.gpvpn.com | OpenVPN, Cisco IPSec | OpenVPN | Viscosity |
| United States | Atlanta | atl4.gpvpn.com | OpenVPN, Cisco IPSec | OpenVPN | Viscosity |
| United States | Boston, MA | bos1.gpvpn.com | OpenVPN, Cisco IPSec | OpenVPN | Viscosity |
| United States | Buffalo, NY | buf1.gpvpn.com | OpenVPN, Cisco IPSec | OpenVPN | Viscosity |
| United States | Charlotte, NC | clt2.gpvpn.com | OpenVPN, Cisco IPSec | OpenVPN | Viscosity |
| United States | Chicago | ord3.gpvpn.com | OpenVPN, Cisco IPSec | OpenVPN | Viscosity |
| United States | Chicago | ord4.gpvpn.com | OpenVPN, Cisco IPSec | OpenVPN | Viscosity |
| United States | Chicago | ord5.gpvpn.com | OpenVPN, Cisco IPSec | OpenVPN | Viscosity |
| United States | Columbus, OH | cmh1.gpvpn.com | OpenVPN, Cisco IPSec | OpenVPN | Viscosity |
| United States | Dallas | dfw2.gpvpn.com | OpenVPN, Cisco IPSec | OpenVPN | Viscosity |
| United States | Dallas | dfw3.gpvpn.com | OpenVPN, Cisco IPSec | OpenVPN | Viscosity |
| United States | Dallas | dfw4.gpvpn.com | OpenVPN, Cisco IPSec | OpenVPN | Viscosity |
| United States | Dallas | dfw5.gpvpn.com | OpenVPN, Cisco IPSec | OpenVPN | Viscosity |
| United States | Denver | den1.gpvpn.com | OpenVPN, Cisco IPSec | OpenVPN | Viscosity |
| United States | Dubuque, IA | dbq1.gpvpn.com | OpenVPN, Cisco IPSec | OpenVPN | Viscosity |
| United States | Houston | hou2.gpvpn.com | OpenVPN, Cisco IPSec | OpenVPN | Viscosity |
| United States | Kansas City | mci3.gpvpn.com | OpenVPN, Cisco IPSec | OpenVPN | Viscosity |
| United States | Las Vegas | las1.gpvpn.com | OpenVPN, Cisco IPSec | OpenVPN | Viscosity |
| United States | Los Angeles | lax2.gpvpn.com | OpenVPN, Cisco IPSec | OpenVPN | Viscosity |
| United States | Los Angeles | lax1.gpvpn.com | OpenVPN, Cisco IPSec | OpenVPN | Viscosity |
| United States | Los Angeles | lax7.gpvpn.com | OpenVPN, Cisco IPSec | OpenVPN | Viscosity |
| United States | Miami | mia6.gpvpn.com | OpenVPN, Cisco IPSec | OpenVPN | Viscosity |
| United States | Miami | mia7.gpvpn.com | OpenVPN, Cisco IPSec | OpenVPN | Viscosity |
| United States | Morganton, NC | mrn1.gpvpn.com | OpenVPN, Cisco IPSec | OpenVPN | Viscosity |
| United States | New York | lga1.gpvpn.com | OpenVPN, Cisco IPSec | OpenVPN | Viscosity |
| United States | New York | lga3.gpvpn.com | OpenVPN, Cisco IPSec | OpenVPN | Viscosity |
| United States | Newark, NJ | ewr1.gpvpn.com | OpenVPN, Cisco IPSec | OpenVPN | Viscosity |
| United States | Newark, NJ | ewr2.gpvpn.com | OpenVPN, Cisco IPSec | OpenVPN | Viscosity |
| United States | Newark, NJ | ewr3.gpvpn.com | OpenVPN, Cisco IPSec | OpenVPN | Viscosity |
| United States | Palo Alto, CA | pao1.gpvpn.com | OpenVPN, Cisco IPSec | OpenVPN | Viscosity |
| United States | Palo Alto, CA | pao2.gpvpn.com | OpenVPN, Cisco IPSec | OpenVPN | Viscosity |
| United States | Palo Alto, CA | pao3.gpvpn.com | OpenVPN, Cisco IPSec | OpenVPN | Viscosity |
| United States | Phoenix | phx2.gpvpn.com | OpenVPN, Cisco IPSec | OpenVPN | Viscosity |
| United States | Roseburg, OR | rbg2.gpvpn.com | OpenVPN, Cisco IPSec | OpenVPN | Viscosity |
| United States | Salt Lake City | slc3.gpvpn.com | OpenVPN, Cisco IPSec | OpenVPN | Viscosity |
| United States | San Diego | san1.gpvpn.com | OpenVPN, Cisco IPSec | OpenVPN | Viscosity |
| United States | San Jose | sjc2.gpvpn.com | OpenVPN, Cisco IPSec | OpenVPN | Viscosity |
| United States | Seattle | sea1.gpvpn.com | OpenVPN, Cisco IPSec | OpenVPN | Viscosity |
| United States | Seattle | sea2.gpvpn.com | OpenVPN, Cisco IPSec | OpenVPN | Viscosity |
| United States | St Louis | stl1.gpvpn.com | OpenVPN, Cisco IPSec | OpenVPN | Viscosity |
| United States | Tampa | tpa1.gpvpn.com | OpenVPN, Cisco IPSec | OpenVPN | Viscosity |
| United States | Washington, DC | iad1.gpvpn.com | OpenVPN, Cisco IPSec | OpenVPN | Viscosity |
| United States | Washington, DC | iad2.gpvpn.com | OpenVPN, Cisco IPSec | OpenVPN | Viscosity |
| United States | Washington, DC | iad4.gpvpn.com | OpenVPN, Cisco IPSec | OpenVPN | Viscosity |