The Best VPN Servers in Israel
We have VPN servers in 1 locations in Israel, with many IP addresses available.
✔️ Securely browse and transmit data using Israel IP addresses
✔️ Change your IP address so you appear to be in Israel
✔️ Become a Ghost and stay private online
Get Ghost Path
✅ 30-day money-back guarantee, no questions asked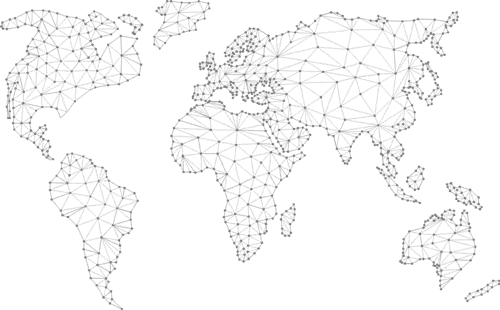 How Do You Choose a VPN in Israel?
Here is an updated list of all our Israel VPN server locations. You are free to connect to any VPN server you want and you can switch between servers as often as you want. You can download configuration files to easily import into your preferred VPN client apps or mobile devices.
Frequently Asked Questions About Israel VPNs




What is an Israel VPN server?

An Israel VPN server is a relay server that you run all of your internet data through, when you're connected. The VPN will encrypt all of your data for you, so no one can read the data that you're sending or receiving. Also, since you are connecting to web services through the VPN server located in Israel, you will appear to that service as if you are also in Israel, which is handy for getting around geographically locked content.

Read more about why you should be using a VPN server.





How much is an Israel VPN server?

"You get what you pay for" is very true in the world of VPN. Premium VPN services like Ghost Path might cost a little more than free VPNs, but you make up for that with trust and performance. Free VPNs may use slower, outdated technology to keep costs down, and they have been known to sell your personal information. It's not worth the risk to save a few bucks. See Ghost Path's pricing here.





How do I connect to a VPN server in Israel?

With Ghost Path, it's easy to connect to Israel VPN servers! Sign up for a Ghost Path account, download our app, and choose Canada from the server location list. It's that easy!





How do I choose a VPN server in Israel?

Choosing the VPN server to connect to depends on your needs. If you're looking to secure your data and keep your connection as fast as possible, then you'll want to choose the VPN server that's geographically closest to you.

If you need your traffic to appear as if it's coming from a specific location, then you can use the server that best fits those geographic needs. For example, if you need to see version of a website that you could only see if you were in Israel, then you would choose a server listed above.





How do I switch between VPN servers?

Switching between servers is easy, but the exact process depends on which VPN app you're using. Typically you would just choose the server you want to switch to from your current list, which will automatically disconnect the current server and connect to the new server.





Which Israel VPN server is closest to me?

We have estimated the distance between your current location and the various Israel VPN servers in the table above. Look through the list and you'll be able to see how far away each locations is from you. Distances are listed in kilometers. Theoretically, the closer you are to a VPN server the faster your connection will be.